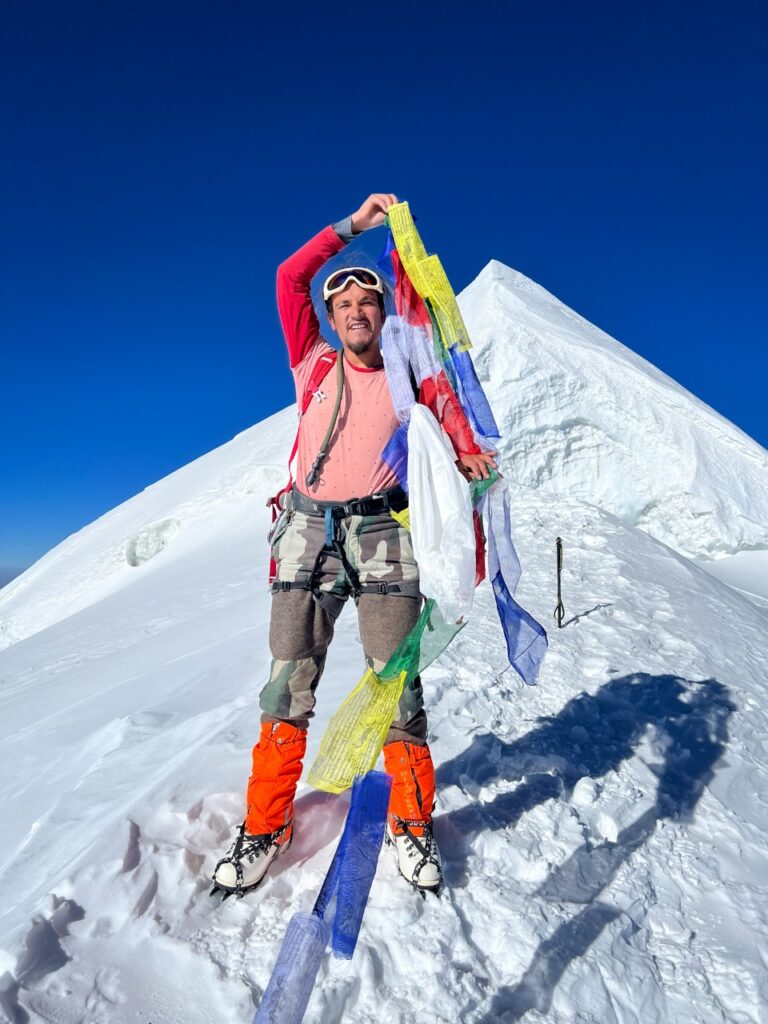 Traveling at least once a year has become a norm nowadays, as a way to escape daily life, learn something new, and broaden people's perspectives. The power of passion cannot be overstated. When someone is passionate about something, great things happen to them. In a very short period of time, Ganga Rana has achieved many milestones in his life due to his talent and passion.
Ganga Rana was born in the village of Osla, Uttarkashi on March 3, 1996. He is an explorer, entrepreneur, and professional mountaineer. Throughout his life, his only desire was to travel. Born and raised in Osla, this travel enthusiast began traveling when he was a small boy. As a child, he traveled with his family and friends to nearby places.In recent years, it has become a popular trend and the first choice of solo travelers and families looking for a vacation with fitness, adventure sports, hiking or trekking to some unexplored locations.
There are many creative and talented people in the world. As a result of Ganga Rana's talent, he has been able to reach a large audience and share his thoughts with society.
A team of six climbers had been traversing the most difficult slopes of the region for about 10 days just to reach the summit camp, and after fixing ropes for almost 1400 metres just to attempt the summit the next day, the plan and the destination had just changed overnight as the climate had other plans for them. As we had continuous snow for one day, we waited to see if we would be lucky to attempt the summit the next day. Unfortunately, the weather was not willing to compromise and rained harder.
We had to stay put even in those harsh condition just praying for the permission from nature goddess but she was not in a mood to answer our prayers even on the third day. Stationed ideal for three long days, at an altitude of 6200 mtrs, tents buried in snow, all the rope lines submerged and totally invisible and burning out all our supplies had left us with no option rather to descend. Finally on the 4th day morning the entire team decided to abort the plan and with a heavy heart had to start our descend. With all the disappointment and frustration in heart the team dint even think to stop in between and did a 46km descend in one day in these rough terrain and bad weather to reach Uttarkashi by night fall. Taking tons of memories and learning from this expedition all we could feel was the urge to go back and complete the undone in 2023.
Mountaineering enthusiasts with basic skills and knowledge are welcome to join us on our next expedition to this mighty mountain in May-June 2023.Have you ever wondered about taking a vacation to some of the exotic locations in India:-
Satopanth Expedition 7075 mts.
Black Peak Expedition (6387 mts.
Kangyatse Expedition 6250 mts.
Gupt Khal expedition.
Everest base camp.