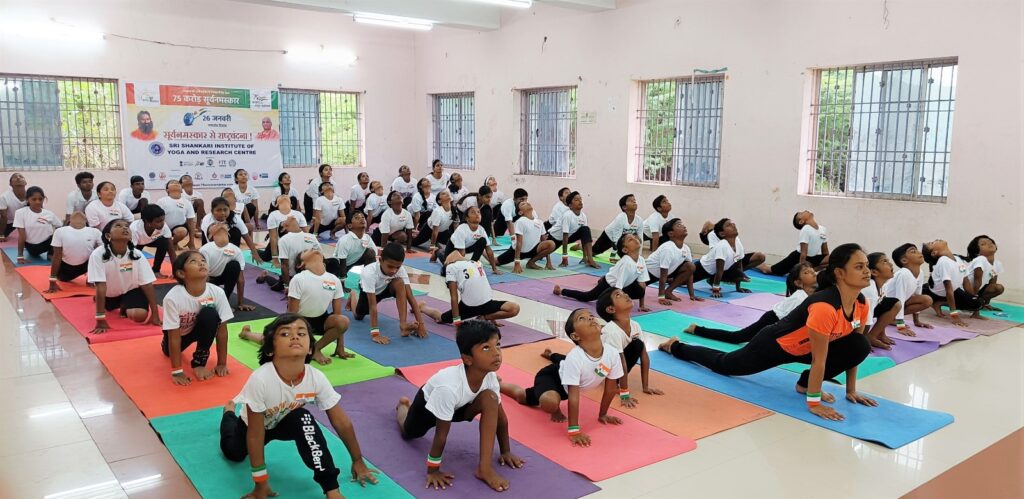 Miss S. Sandhya is a name that has become synonymous with excellence in the field of Yoga. Born and brought up in Tamil Nadu, India, she has been practicing Yoga since the age of 10. With over 8 years of experience as a Yoga trainer, Miss Sandhya has won many national and international accolades for her exceptional skills and dedication towards the ancient art of Yoga.
Miss Sandhya is the founder of Sri Shankari Institute of Yoga and Research Centre in Gummidipoondi, Tamil Nadu. This institute is a center of excellence for Yoga and is dedicated to promoting the benefits of Yoga to people of all ages and backgrounds. With her extensive experience and expertise, Miss Sandhya has trained thousands of individuals and helped them lead a healthier and more fulfilling life.
Her passion for Yoga has won her many accolades throughout her life. She has won numerous international, national, and state-level titles in Yoga competitions. In 2010, she won the Gold medal in the Commonwealth Yoga competition held in Singapore. Her passion towards yoga has enabled her to set 10 world records in Yoga. Miss Sandhya's professional training has led 32 of her students to achieve individual world records in Yoga.
In recognition of her outstanding contributions to the field of Yoga, Miss Sandhya was awarded the "Bodhi Dharma" Award by Tamil Nadu Governor Dr. K. Rosaiah in the year 2015. She has also received several other awards from various organizations for her achievements in the field of Yoga.
But Miss Sandhya's achievements go beyond just the awards and accolades she has received. She is deeply committed in spreading the benefits of Yoga to all, especially those in rural areas. As part of her service to society, Miss Sandhya conducts free Surya Namaskar classes in government schools in rural areas. She also motivates the students in these schools by awarding certificates to those who perform well in these classes.
Her journey to spread the benefits of Yoga to rural areas continues to this day. Her efforts have been recognized by various newspapers and magazines, with many articles published in English, Hindi, and Tamil newspapers and magazines highlighting her achievements and services to society.