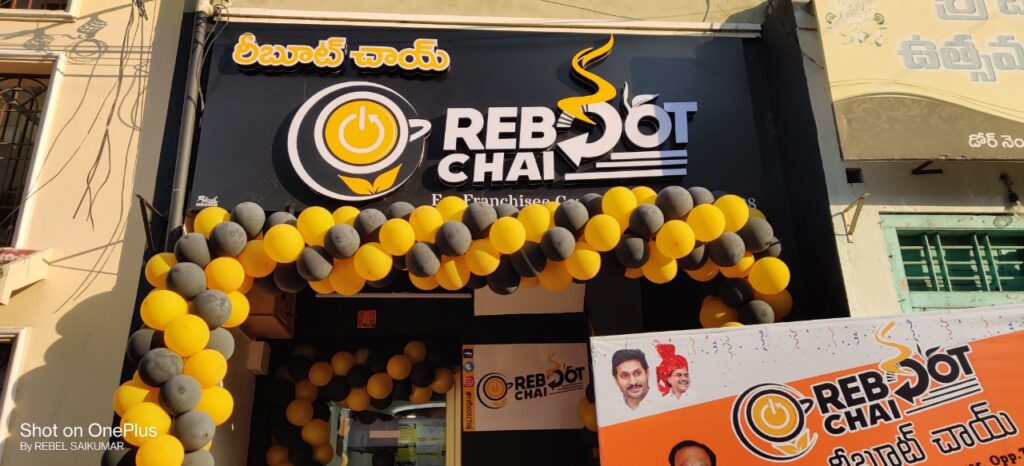 Are you dreaming to start a business this year, but don't know what kind of business you should choose? Here we are talking about Avinash Alladi a founder of Reboot Chai who came up with the idea of zero franchise fees isn't that interesting? Let's know more about Reboot Chai and the franchise.
Avinash Alladi
Avinash Alladi is a software engineer as well as a passionate businessman. He is the owner of "Reboot Chai", and he started his business to generate his second income source. He said that before starting any business people think about problems which they may face in that business and here I am to focus on the solution.
Many people are interested in starting their own business but they don't know what they should do, and from where they should start this is the reason, why Avinash wants his business to reach different states so that more people can know about this new business opportunity. He mentioned that he wants to help people who are passionate to start their business but they are not taking any steps just because of a lack of investment and lack of guidance. He accepts the fact that "You can do anything as long as you have the passion, the drive, the focus and the support". And here he is to support people and to guide them as well.
Reboot Chai
Reboot Chai is a well-known franchise; they serve tea, coffee, milkshakes, mocktails, sandwich, burgers and Pizza. This resulted in QSR which means "Quick Service Restaurant".
 People prefer QSR as it saves their waiting time and also its pocket friendly. By seeing the craving of people for QSR, they started with outlets in Chennai, Tamilnadu, Chirala, Andra Pradesh and many more are coming up. The best quality of Reboot Chai is that they focus on the quality of food and customer service.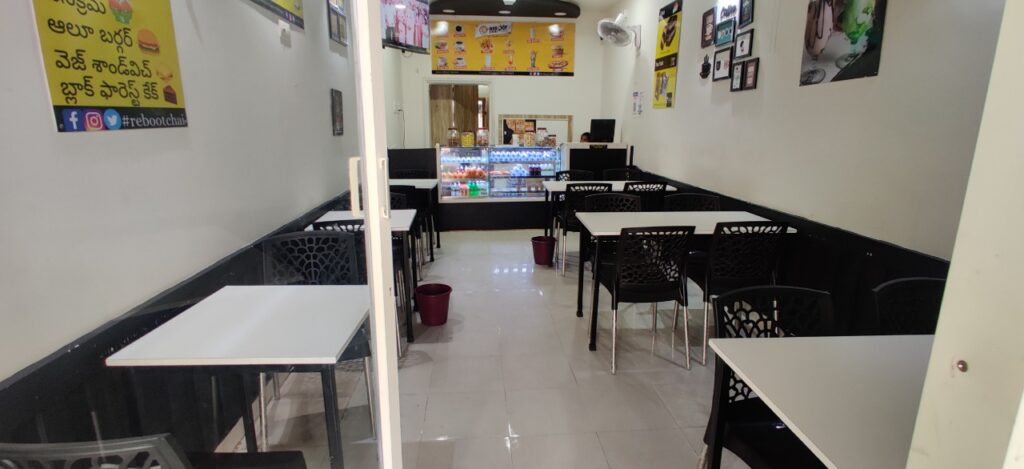 About Franchise
Reboot Chai Franchise is India's first zero rupee franchise, they take no franchise fees and no royalty fees. As it is QSR, it doesn't require unnecessary investment. And also one of the best things is that they provide 100% full training.
Today one of the biggest problems is that people have the interest to start a business, but have less investment. And the owner Avinash Alladi believes that "Every problem has a creative solution". He is offering franchises to the people with less investment and also covering multiple menu items by providing full training. Less investment with full training is like hitting a Jackpot.
He also added that I have seen many competitors who give only Tea and milkshake but we provide more and that too with less investment isn't it interesting. We provide a franchise kit worth Rs.2 Lacs, which includes kitchen equipment, branding and 1 month of required material.
Connect with them to know more about Franchise and its details:-
Instagram:- https://www.instagram.com/rebootchai/
Facebook:- https://www.facebook.com/rebootchai
Website:- https://rebootchai.com/