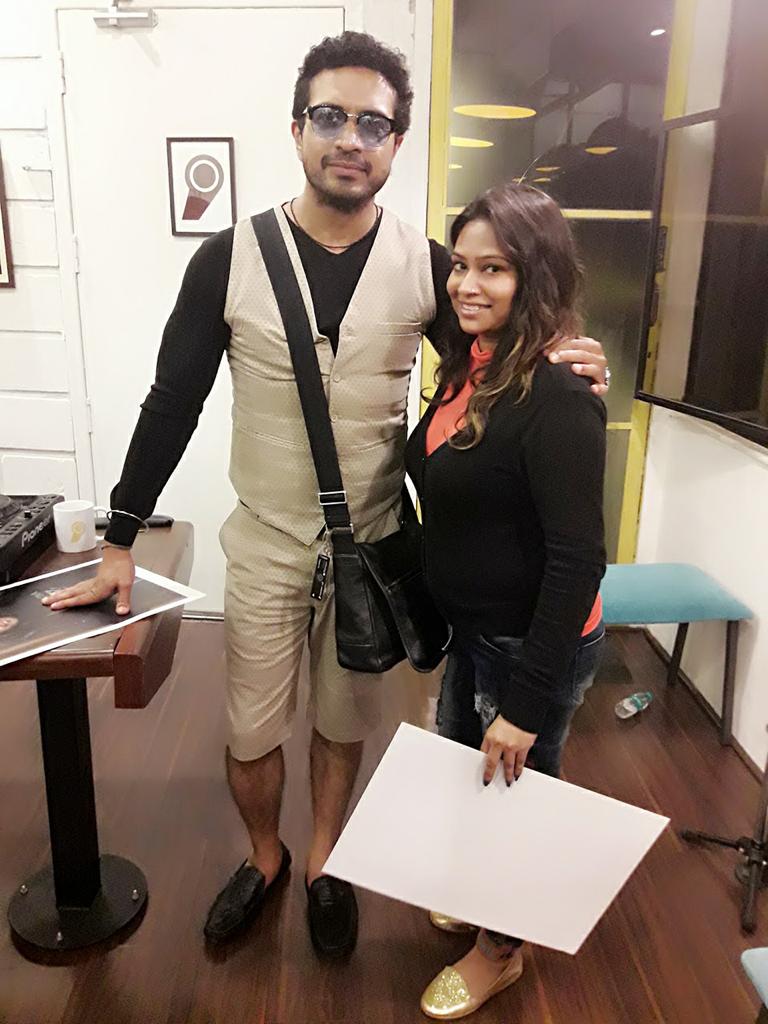 DJ Sonee Dips was recently spotted in Film City with actor Vybhav. Vybhav, a popular actor in the Sandalwood entertainment industry, is known for his impressive acting skills and has been a part of some of the industry's most successful movies.
DJ Sonee Dips and Vybhav have been friends for a long time, and their recent meet-up in Film City was a great opportunity for them to catch up and spend some quality time together. DJ Sonee was thrilled to see his friend after a long time and they talked about their respective careers and their shared passion for music and entertainment.
Vybhav was impressed with DJ Sonee's success as a DJ and music producer and expressed his admiration for his friend's talent and dedication. The two friends discussed their future plans and talked about collaborating on a music project in the future.
DJ Sonee was equally impressed with Vybhav's acting talent and expressed his appreciation for his friend's work in the Sandalwood industry. They talked about some of Vybhav's recent projects and shared their thoughts on the current state of the entertainment industry in India.
Overall, the meet-up was a great success, with DJ Sonee and Vybhav enjoying each other's company and catching up on old times. The Sandalwood industry continues to produce some of the most exciting and entertaining movies in India, and with DJ Sonee's talent and Vybhav's acting skills, fans can expect some great collaborations in the future.