Unleash Your Creativity and Monetize Your Skills
Published on September 19, 2023
In today's digital age, creativity knows no bounds, and the world of coding and design is thriving like never before. Enter CodesJungle, the multi-author platform that's revolutionizing the way digital creators share, sell, and collaborate on their coding masterpieces.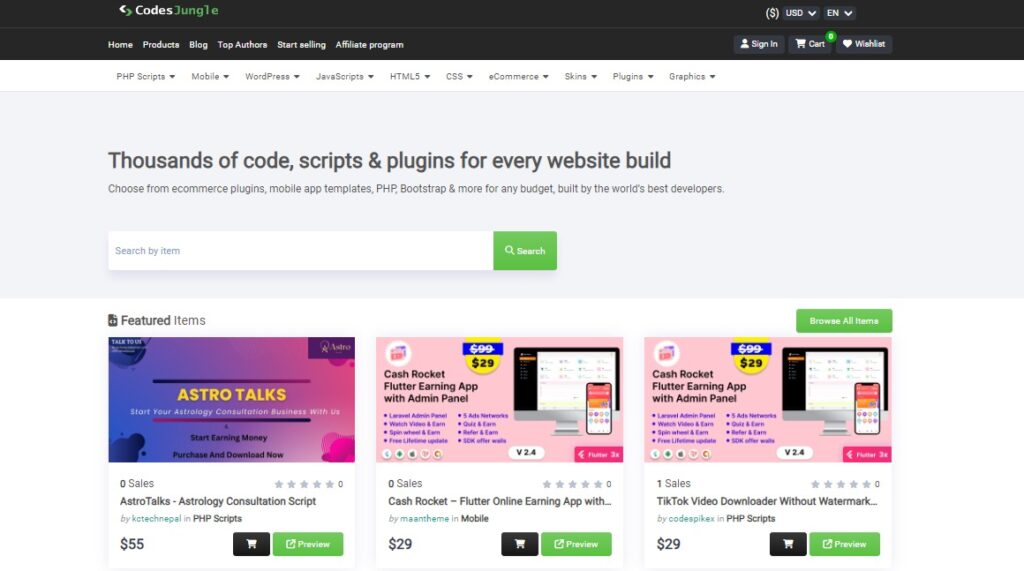 A Thriving Jungle of Codes and Designs
At CodesJungle, creativity reigns supreme. It's a vibrant marketplace where authors from around the globe gather to showcase their website and app codes, logo designs, and digital assets. Whether you're a coding maestro or a design virtuoso, this platform welcomes creators of all kinds to join its lush digital ecosystem.
Endless Possibilities at Your Fingertips
Looking for the perfect script to enhance your website's functionality? Need a sleek mobile app template? Seeking PHP or Bootstrap resources to streamline your project? Look no further. CodesJungle boasts a treasure trove of thousands of codes, scripts, plugins, and design assets, catering to every niche and budget.
Quality Guaranteed by the Best in the Business
CodesJungle is more than just a marketplace; it's a community driven by excellence. Our digital products are crafted by some of the world's most skilled developers and designers, ensuring top-notch quality and functionality. When you choose CodesJungle, you're choosing the best of the best.
A Creator's Paradise
Are you a creator itching to share your digital creations with the world? CodesJungle is your ultimate canvas. Register as an author, submit your meticulously crafted website and app codes, logo designs, and more, and make them available for purchase. This platform empowers you to monetize your skills and passion.
Unleash Your Entrepreneurial Spirit
For buyers, CodesJungle is a goldmine of innovation. Discover cutting-edge digital products that can transform your projects and take them to the next level. With an array of options to choose from, you're sure to find the perfect fit for your needs.
Get in Touch
Got questions or looking to get started? Don't hesitate to contact us. Drop us a mail at mail@codesjungle.com or give us a call at +91 9328 937 493. Visit our website at https://codesjungle.com to embark on your journey through the CodesJungle.
Join CodesJungle Today
Whether you're a digital creator ready to monetize your skills or a buyer in search of the perfect digital solution, CodesJungle welcomes you with open arms. Step into our digital jungle, where innovation and creativity know no bounds, and embark on a journey of endless possibilities. Your next coding masterpiece or design gem might just be a click away.