THE MANAGING DIRECTOR OF MIYAJ PRODUCTIONS, RB BARANWAL IS COMING UP AGAIN WITH HIS MOST BUZZED AND TALKED SHOW, INDIA FASHION WEEK,2022. WHERE ONLY TALENT CAN SURVIVE AND PERFORM. HE IS SLOWLY DOMINATING AND CREATING HIS OWN INDUSTRY WITH NEW RULES AND CASTINGS WHICH IS HELPING ALL THE FRESHERS, SEASONAL, ASPIRANTS, AND PROFESSIONAL MODELS, ACTORS, DANCER, AND SINGER.
RB BARANWAL LED MIYAJ PRODUCTIONS INTRODUCED "SEE NOW BUY NOW" SEGMENT IN INDIA WHICH IS HELPFUL FOR ALL THE FRESHER AND PROFESSIONAL DESIGNERS BY GIVING THEM THE OPPORTUNITY TO SELL THEIR DRESSES LIVE.
RB BARANWAL STARTED HIS CAREER AS A MODEL IN 2017. HAD DONE MULTIPLE SHOOTS AND PERFORMED OVER RUNWAYS. HE HAD PARTICIPATED IN MANY PAGEANT SHOWS AS WELL.
HIS IDEA OF STARTING HIS OWN COMPANY AND MAKING SOME GOOD CONTENT SHOWS COMES ONLY AFTER HE REALISED THE TRUTH BEHIND THE PAGEANT SHOWS.
MIYAJ PRODUCTIONS FOCUSES OVER THE CONTENT BASED SHOWS, WHICH HELPS MODELS TO GET WORK, CORRECT INFO AND CONTACTS OF THIS ENTERTAINMENT WORLD. THEY ARE ALSO ACTIVE IN BOLLYWOOD PROJECTS, ADVERTISING AND CASTING THROUGH MIYAJ TALENT, AND MIYAJ ADVERTISING.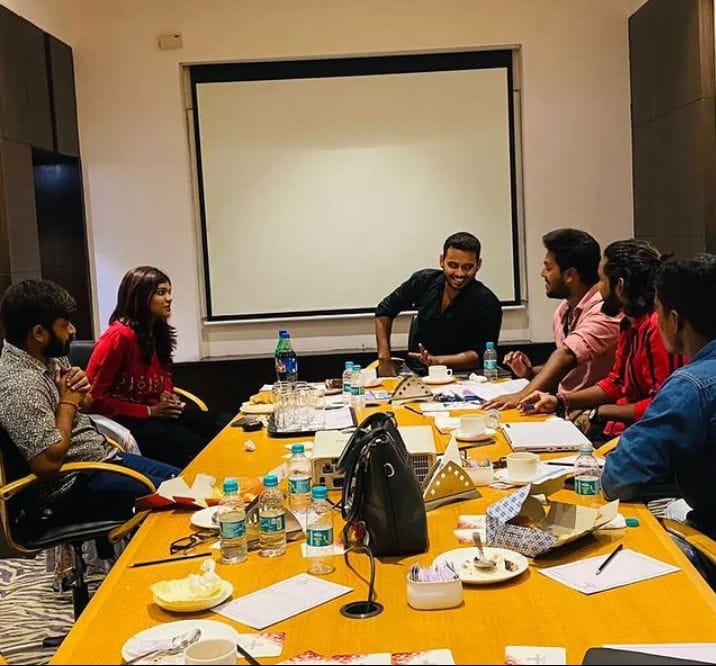 RB IS A GREAT COMMUNICATOR; HIS SENSE OF UNDERSTANDING THE BUSINESS AND STRUGGLE OF MODELS HELPED HIM AND HIS PRODUCTION TO GAIN SUCCESS IN SHORTER PERIOD OF TIME. HE HAS GIVEN A HOPE TO ALL THE FASHION LOVERS BY CREATING AN EASY ACCESS TO THIS INDUSTRY.
CURRENTLY, INDIA FASHION WEEK IS GOING TO BE ORGANISED IN VARANASI.
Website:
Instagram: